Athletic Development Podcast #11: Mobility and Flexibility
Hi there folks. Today we have a brand new athletic development podcast with myself and coach Nick Grantham on the line discussing all things mobility and flexibility.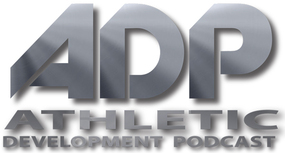 Specifically:
What are we looking to achieve with this training?
How to develop mobility?
How does it fit into the overall programme?
Stretching essential information.
And much, much more.
Check out the podcast and let us know your thoughts by leaving a comment, tweet or facebook message.
Just a quick one to let you know that this week I have some new workshops going LIVE for the September- December term. Some big news in there too so I'm looking forward to sharing it with you.
Cheers,
Brendan
PS For my latest Designing Resistance Training Programmes AND Dan Baker Power Training webinar package check out THIS Link, both are on a VERY good offer for the itme being!